Popular searches
Average rent
Renters guide
Demographics
Average rent in Brownsville, TX
$952/mo
Brownsville, TX average rental price,

July 2023
Apartments in Brownsville, TX rent for $952 per month, on average.
Brownsville, TX apartment rent ranges
Brownsville, TX rent trends
The average monthly rent in Brownsville, TX is around $952, while the national average rent is $1,726.
Frequently asked questions
What is the average size of a studio apartment in Brownsville, TX?
The average Brownsville, TX studio apartment size is 498 sq. ft.
What are the advantages of renting a studio apartment in Brownsville, TX?
Studio apartments in Brownsville, TX tend to be more affordable than other apartments and they have lower utility costs.
Living and Renting in Brownsville, TX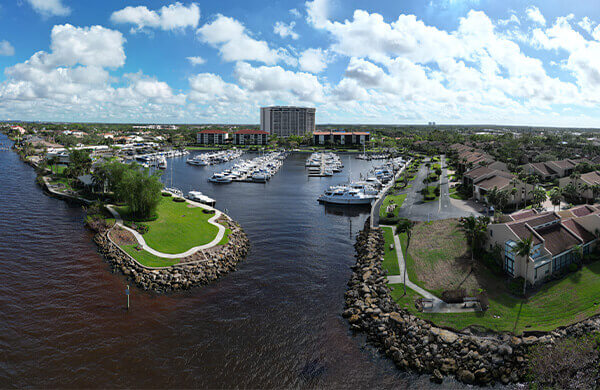 Brimming with rich history and cultural vibrancy, Brownsville, TX, is an inviting city for those seeking a warm climate and an affordable lifestyle. Renters in Brownsville can explore a broad spectrum of rental apartments, from quaint one-bedrooms to spacious family homes. The Texas Property Code extends a host of rights to renters, ensuring a safe and secure renting experience.
Living in Brownsville also means enjoying its diverse attractions. This city features several historical sites, stunning wildlife reserves, and a blossoming culinary scene that showcases the best of Tex-Mex cuisine. Not to mention, the city's shopping offerings and various festivals make living here an entertaining endeavor.
Studio Apartments for Rent in Brownsville, TX
For those seeking a minimalistic and budget-friendly lifestyle, studio apartments in Brownsville, TX, are an excellent option. These units are highly sought after by students, young professionals, and those desiring a low-maintenance living situation.
Studio apartments here come with various amenities, such as modern kitchens, laundry facilities, and often include access to community perks like fitness centers and pools. Key areas like Downtown and West Brownsville host a range of these units, offering proximity to shopping outlets, restaurants, and local attractions.
If you're looking for studio apartments in Brownsville, TX, you can use RentCafe.com to find the ideal place for you. You can filter your search by location, amenities, price, and more. You can also view photos and floor plans and read reviews of different properties.
Look for studio apartments near me
Are you looking to land a small but cool studio apartment near you? Is an unbeatable location more important to you than lots of space? You can now browse through all available RentCafe listings, to find the perfect studio apartment near you, in your favorite neighborhood, ZIP code, or in another city or state in the U.S. wherever life takes you. Check the ratings and reviews of properties with studio apartments, filter them based on your criteria, and find the one that suits your needs.
Compare the size, price and location, as well as amenities, both inside and outside the apartment. Whether you are looking for a more modern studio near you, or one in a charming old building, or maybe you want to be close to a certain park, the downtown area of your city, or near family or friends, RentCafe allows you to find the best fit for you - so, let's find your new home!
Renting a studio apartment in Brownsville, TX
The bad news is that the hip neighborhoods are typically not the places to look for truly affordable homes for rent, and Brownsville, TX is no exception. That is unless you are willing to give up the (real or imagined) benefits of multiple rooms and experience the minimalist simplicity of a small apartment located smack dab in the middle of the action. Leaf through 1 listing with a total of 1 unit, and you'll be sure to find at least a couple of cheap studios that will make you wonder whether having one or two extra rooms is really worth the difference in price and commute time. Already a fan of living small? Why don't you check out our selection of one room apartments—there's always a better deal out there, you just have to know where to look for it (Brownsville is the cheapest neighborhood in town—wink wink).
They are called efficiency apartments for a reason
In case you're still wondering, the time and effort put into finding an efficiency apartment does pay off. Literally, and pretty fast too. While the cheapest bachelor units normally have a small bath and one bigger, multifunctional space (meaning that the hall and the kitchen in the main room, basically), you don't need to have that if it's not your thing. You can find plenty of one-room apartments in Brownsville, TX with a separate kitchen. These are still well under the price of an apartment with multiple rooms, but slightly more expensive than your average studio, so it's a good idea to aim for the higher end of the price range. The currently the most expensive studio apartment in Brownsville, TX costs a monthly $717.
Finding a home nearby is easier than you think. Check out our Apartments Near Me page and take your pick!